Care Management / Navigator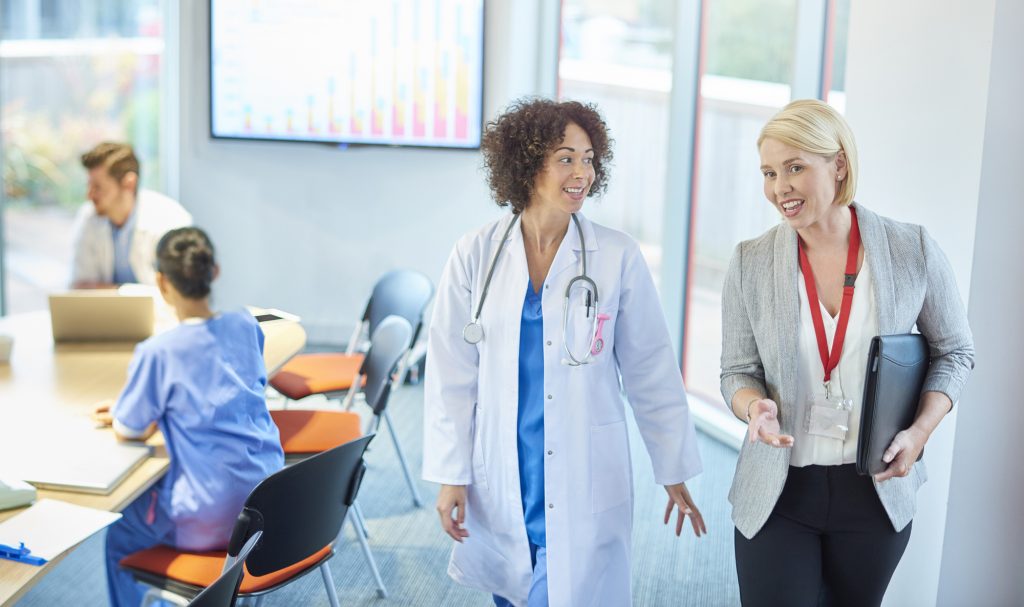 You and your family are assigned a permanent Personal Care Manager, who will provide General Health and Resource support for you and your family to ensure that all your healthcare needs are met. Additionally, your Care Manager is there to help you on a day-to-day basis as healthcare issues happen. On the first day, your Care Manager is introduced to you. Their first task is to begin organizing and building your Personal Health History records for you and your dependents on your membership with Health1Pro. This is the first step in becoming proactive in preventive and maintenance of your healthcare. Your Care Manager is available to you five days a week (M-F 8AM to 8PM and S-S 10AM to 2PM). Below is partial list of the day-to-day services your Care Manager will provide:
Healthcare Navigation and Information Resource.
Facilitate the building and updating of the Personal Healthcare Records for you and each individual family member on your account.
Coordinate multiple providers and their records for those patients with chronic conditions.
Assist members and their families by providing resource and know-how support.
Patient Advocacy
At times when critical illness arise Health1Pro's Patient Advocates make the difference in peace of mind knowing you understand your condition and the treatment plan. Patient Advocates provide support for patients on a full-time basis and are trained and experience in serving the needs of patients dealing with a critical illness. What difference does a Patient Advocate make? Patients need to go into appointments prepared as if it is a business meeting. But there is no training for patients so they can be up to speed when a critical condition occurs. A Patient Advocate is experienced at developing questions before the Doctor's appointment to ensure the patient is prepared and gains the best understanding of their condition and treatment plan. And, reviewing with the patient after the Doctor's appointment.
Additionally, your Advocate is there to help you navigate the complexities of the health system when critical care needs happen. Our Advocates make it much easier for patients to get their specific questions answered after tests, procedures, hospitalizations and, especially, as patients are transitioning home for self-care recovery. Our healthcare system only provides for healthcare clinician to provide a brief health literacy conversation with a packet of instruction and hope that it is adequate patient education. It takes literally years for clinicians to learn their specialty and our current system expect patients to understand in minutes. Not to mention there is no course or degree in being a patient! Think of how much time caregivers have devoted to their expertise in medicine. We desperately need health care experience literacy to know how to be proactive members in our health care system. Solving this is the difference a Patient Advocate makes! See below for a partial list of the support Health1Pro Patient Advocates provide.
Partial List of Patient Advocate points of advocacy, what does an Advocate do?
Background Research: Diagnosis and Treatment Options.
Medical/Navigational Assistance.
Hospital Bedside, or Travel/Accompaniment to Appointments to help patient understand information relayed by the medical provider.
Facilitate the resolution of conflicts, confusion, or general lack of information.
Act as a sounding board to formulate good decisions.
Organize all financial and clinical records by critical health event assignment.
Facilitate the updating of the Patient-Clients Health1Pro Personal Healthcare Records.
Ensure that medical providers are sharing information to and from the entire team.
Act as a contractor to facilitate a specific patient or family need.
Pain Management
Prevention: Prescription Drug Review, Health/Wellness Coaching.
Mental Health and Substance Abuse Assistance.
Provide training to patients and family members on practices that most effectively manage and resource patient care.
Coordinate multiple providers and their records for those patients with chronic conditions.
Remind patients of the option to seek second opinions.
Medical Tourism Coordination.
Defer to the patient for all final decisions.
Assist patients to be their own advocate by providing resource and know-how support.
Encourage family members to act as an advocate and/or provide patient care.

The advantages to a patient with the support of a professional or experienced patient advocate who is knowledgeable in healthcare networking and informed about the best practices is very valuable in getting the best results in today's healthcare environment.